Tex Houlihan was a suspect in the murder investigation of movie producer Horace Foster in Wild Wild Death (Case #33 of Pacific Bay).
Profile
Tex is a 57-year-old animal wrangler who takes care of animals for a living. He has black hair which sweeps away from his head at the end, and wears a cowboy hat adorned with a horseshoe. He dons a sky blue shirt that has an "ANIMAL STAFF" name tag above his left pocket. He also sports a stick in his mouth, is seen holding a lasso rope around his shoulder and has a scar across his face. It is known that Tex wears cowboy boots, plays poker and drinks tequila.
| | |
| --- | --- |
| Height | 6'1" |
| Age | 57 |
| Weight | 200 lbs |
| Eyes | blue |
| Blood | O+ |
Tex would be approached by Frank and the player for the first time as he was heard from the studio's outer lots. He was mad about some food truck, so Frank asked why. Tex then went to the topic of his duties in Horace's last film project The Ornery Die Last, informing the team that he was in charge of the horses for the film. Since Roxie made it clear that horses were used as a murder weapon to perform the hit on Horace, the team opted to investigate the food truck, but had to ask the animal wrangler a couple of questions afterwards.
Given that the horses were used to off Horace, Frank informed Tex that he was placed in a bad situation, but the latter responded that he had no reason to commit bloodshed. Much of the reason why Tex believed in Horace was because the late producer believed in catering to fans of Western movies in Ivywood.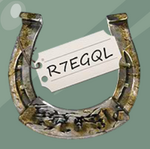 Tex would be due for a second conversation after Hannah verified a horseshoe found during a second trip to the food truck to belong to one of his horses. When approached about this subject, Tex told Frank and the player that one of his horses had lost its horseshoe, but Frank went off-topic by telling the animal wrangler that he had plans to sell off his horses for some reason. Tex continued that the live horses would be replaced by computer-generated horses that would save the producer money, which he feared since he would not have anything to make a living. Despite Tex's fears, Horace believed in him.
Tex was found innocent after a Luz Lucha was incarcerated for the murder.
Case appearances
Gallery
Community content is available under
CC-BY-SA
unless otherwise noted.