Olly Oliver was the victim in Killing Me Softly (Case #33 of Grimsborough).
Profile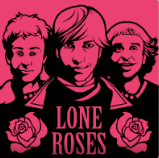 Olly was a popular musician and the lead singer of a band named Lone Roses, which included three members, the other two being drummer Riley Davies and Bart Williams.
Olly had neck length blond hair and blue eyes, and often wore a black scarf along with a red tartan flannel shirt with a white jacket. Prior to his death, Olly instead wore a green scarf and did not wear his jacket.
Murder details
Olly's body was found in the backstage of the Grimsborough Concert Hall shortly after his band's performance, stuffed into a drum with a sardonic grin on his face. Nathan told Jones and the player that Olly had died of respiratory failure due to strychnine, which caused the muscle contractions leading to the sardonic grin. As the strychnine was provided through rat poison, the team deduced that the killer had access to rat poison.
Relationship with suspects
A year prior to his death, Olly was known to be a prankster, putting a cockroach in the burger that Irma Anderson had served him in her diner. This incident would force Irma to close the diner for an entire month. Olly had a groupie named Mary Lou Hong who idolized him very much. Mary Lou had witnessed Olly arguing with Riley just after the concert, but Riley did not remember much of the details of their argument. Another one of Olly's fans was comic book shop owner Kevin Parker, who defaced a poster of Olly after he had insulted him and refused to sign his limited edition poster.
Killer and motives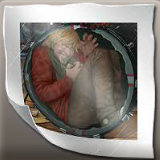 The killer turned out to be Mary Lou.
Olly had promised Mary Lou, who kept herself as his secret admirer, that he would leave the Lone Roses and that they would form a musical band as a duo. Excited, Mary Lou wrote a few songs for the duo. One day, when she revealed herself as Olly's secret admirer, the victim rejected and mocked her. Olly then stole her song and performed it on stage as his own work. Angry, Mary Lou laced Olly's beer with rat poison, stuffed him into a drum after his death, and took a picture of the body as a memento. Judge Hall sentenced her to 35 years in prison.
Trivia
In the mobile version of the game, Olly replaces his white jacket with a black leather one.
Case appearances
Gallery
Community content is available under
CC-BY-SA
unless otherwise noted.