Molly Mocard was a suspect in the murder investigation of her ex-husband, pilot Walter Fairbanks, in One Wedding and a Funeral (Case #47 of Grimsborough).
Profile
Molly is a 45-year-old blond woman. Molly is seen wearing a red shirt with an oil stain and a "VOTE BLUE" badge under a lab suit which features the company she works in, "Moclab". It is known that Molly knows aeronautics, has chemistry knowledge and wears contact lenses.
| | |
| --- | --- |
| Height | 5'1" |
| Age | 45 |
| Weight | 124 lbs |
| Eyes | blue |
| Blood | O- |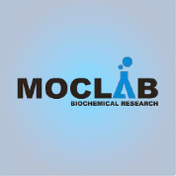 Molly was Walter's ex-wife and the founder of MocLab, a biochemical research company.
Molly was called into the investigation when Jones and the player found a restraining order near the West Bridge. Molly was a tad disgusted when she had to talk to the team about the restraining order as she thought it was Lola Vallez's doing, assuming that Lola supported a full divorce in lieu of Lola marrying Walter, but the team found out that Walter was the one who wrote the restraining order. The team realized that Molly somewhat had developed an "after-divorce disorder", in which a divorcee refuses to accept the divorce even after it has been processed, which were grounds for Molly to attempt suicide by jumping off the West Bridge.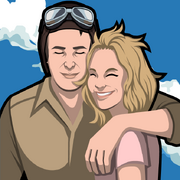 Later on, the team wanted to talk to Molly regarding her suicide attempt and, as aforementioned, she refused to accept the fact that she was divorced from her ex-husband, but wanted to accept Walter as an "eternal husband". The team felt that Molly needed to stop dwelling with her demons, but Molly recorded evidence of Walter's murder through the use of her undercover cameras, evidence the team had to piece back together and analyze if needed. After Esteban Vallez was detained for the crime, Molly was proven innocent. Even after Molly's proven innocence, the team wanted to make sure Molly was not doing anything stupid as the police was able to flag her as being mentally unstable due to a divorce-based restraining order prior to the murder.
Trivia
Case appearances
Gallery
Community content is available under
CC-BY-SA
unless otherwise noted.