Lily Robinson was the killer of her boyfriend, waiter Daniel Taylor, in The Final Journey (Case #23 of Grimsborough).
Profile
Lily is a 25-year-old woman with long blonde hair adorned with a white hydrangea. She wears a white top underneath a green overshirt with a clover-patterned motif and a pollen stain on the left side of it. She also sports red lipstick. It is known that Lily likes gardening and wears Alligators.
| | |
| --- | --- |
| Height | 5'7" |
| Age | 25 |
| Weight | 137 lbs |
| Eyes  | blue |
| Blood | A+ |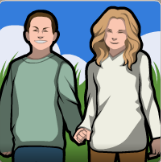 Lily was the girlfriend of the victim, Daniel Taylor, and the apprentice of a botanist named Charles Parker. After analyzing the victim's phone, Alex revealed to Jones and the player that Daniel had tried to call Lily ten times the day before his death. He also said that Daniel was dating Lily since there was a heart next to her name in the victim's mobile phone. This made the team call in Lily, who looked extremely upset and had nothing to say. When asked why she did not answer Daniel's phone calls, Lily said that she was busy studying for her finals and that she had put her phone in Silence mode. After Jones asked her how long she had been dating Daniel, Lily replied that they had been in love with each other since they were kids and that they were true soulmates.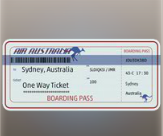 In the end, Lily was proven to be the killer of her boyfriend. Daniel wanted to leave Grimsborough and go to Australia with or without Lily, but Lily did not want to leave the city since it was her home and she belonged there. Even her grandmother felt discarded when Daniel warned that he was leaving anyway. According to Lily, she and Daniel were soulmates and she could not let her love go away from her. So without any other choice, Lily poisoned Daniel with a deadly flower called Ultimum Viaticum (or "Last Journey").
Judge Hall sentenced her to 15 years in jail with a chance for parole in 6 years.
Trivia
Lily ditches the pollen stain on her shoulder in the "arrest" photo as well as on her mugshot image. 
Case appearances
Gallery
Community content is available under
CC-BY-SA
unless otherwise noted.