Welcome to Criminal Case Wiki
...a collaborative Criminal Case encyclopedia that anyone can edit.

2,283 articles combined by 464,032 edits and 37,063 images since creation on March 30, 2013.
This wiki contains unmarked spoilers for the game. Browse at your own risk.
The Criminal Case Wiki is also available in:
About Activities Categories Forum Fanon Wiki Regulations Administration
ABOUT CRIMINAL CASE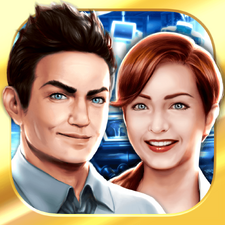 Criminal Case (frequently abbreviated to "CC") is an adventure, hidden object and puzzle video game developed and published by Pretty Simple. It was first released for Facebook on November 15, 2012; ports for iOS and Android devices followed in 2014 and 2015, respectively.
In Criminal Case, the player acts as a detective to solve murder cases, locating relevant clues at crime scenes by clicking items in the scene. Rapid clue location is rewarded with greater scores; the player earns stars that can later be used as a type of currency for performing necessary tasks such as examining evidence and interrogating suspects. At the conclusion of every case, the player is presented with all the suspects and must arrest the one who fulfills each of the criteria gained throughout the investigation. If the decision is correct, the case is solved. To unlock the next case, however, the player is also required to complete the solved case's post-indictment chapter, enabling the player to receive reports and finally move on to the succeeding case—though this procedure does not have to be undertaken in any of the tutorial cases. There are also puzzle elements and various progression and bonus features integrated into the game.
FEATURED ARTICLE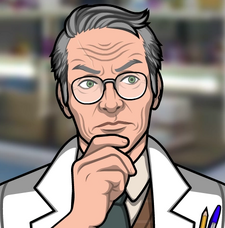 Rupert Winchester is the 61-year-old Lab Chief of the Grimsborough Police Department, overseeing all physical, biological, and clinical analyses alongside his assistant, Amir Devani.
Initially presented as a British senior apprehensive to modern technology, Rupert joins Amir and the player to DreamLife's launch party for their new virtual reality game. After taking a liking to it, Rupert gradually gets addicted to the game, even neglecting his job in order to play the game. Eventually, he becomes a suspect in the murder investigation of the game's virtual hostess, where the extent of his addiction is shown. After the investigation closes, the team finds a cure for the addicted players, and Rupert is able to stop playing the game.
A few weeks later, the team find out that Rupert's old schoolmate and lookalike, Mortimer Pickering, has been employed by DreamLife to study the meteorite they have been hiding under the dome. Rupert proposes that he take Mortimer's place under the dome, and starts studying geology, all the while trying to concoct a cure for the neurotoxin of the Demon Fish infesting the Maple Heights floodwaters.
After a few weeks, Rupert finds himself ready to execute the plan. He dons the Mortimer disguise, and the oblivious DreamLife take him under the dome. (See full article…)
Recently featured: David Jones • Gloria Hayes • Viola Pemberton
HELP
Not sure where to start?
Feel free to ask any administrator about any issue or question you might have.
If you are new to wikis, this tutorial might help you get started.
Take a look at the wiki's activity feed and see what people are up to.
Adding content...
Before contributing to this wiki, we recommend you to read our rules and guidelines to ensure that you have a wonderful editing experience here.
Be sure to familiarize yourself with the wiki's editing style.
Talk and more...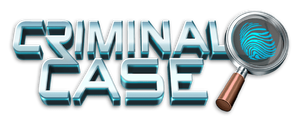 QUOTE OF THE MOMENT
"

I'm no longer the bright-eyed, optimistic idealist I was when I first entered this profession.

"
POLL
On a scale of 1 to 5, how would you rate "Extinguished"?
STATISTICS
Since our creation on March 30, 2013...
...236,471 pages have been created.
...2,283 articles have been added.
...464,032 edits have been made.
...37,063 files have been uploaded.
...-1 users are currently active.
AFFILIATES