Welcome to Criminal Case Wiki
...a collaborative Criminal Case encyclopedia that anyone can edit.

2,905 articles combined by 547,110 edits and 45,487 images since creation on March 30, 2013.
This wiki contains unmarked spoilers for the game. Browse at your own risk.
The Criminal Case Wiki is also available in:
About Activities Categories Forum Fanon Wiki Regulations Administration
About Criminal Case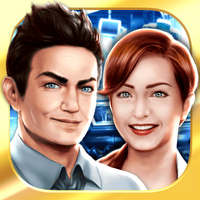 Criminal Case (frequently abbreviated to "CC") is an adventure, hidden object and puzzle video game developed and published by Pretty Simple. It was first released for Facebook on November 15, 2012; ports for iOS and Android devices followed in 2014 and 2015, respectively.
In Criminal Case, the player acts as a detective to solve murder cases, locating relevant clues at crime scenes by clicking items in the scene. Rapid clue location is rewarded with greater scores; the player earns stars that can later be used as a type of currency for performing necessary tasks such as examining evidence and interrogating suspects. At the conclusion of every case, the player is presented with all the suspects and must arrest the one who fulfills each of the criteria gained throughout the investigation. If the decision is correct, the case is solved. To unlock the next case, however, the player is also required to complete the solved case's post-indictment chapter, enabling the player to receive reports and finally move on to the succeeding case—though this procedure does not have to be undertaken in any of the tutorial cases. There are also puzzle elements and various progression and bonus features integrated into the game.
Featured article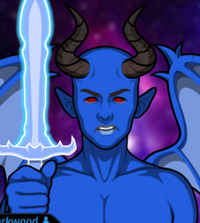 | | | |
| --- | --- | --- |
| " | I can see that you aren't easily deterred. You're intent on doing the right thing, even at great personal cost. | " |
Arthur Darkwood is a major character featured in the seventh season of Criminal Case.
Known to the world as the novelist behind the hit supernatural series Weirder Stuff, Arthur is in reality a demon from the Netherworld who had turned his back on the demon queen in order to save the Earth. Roaming the Earth ever since the end of the great demon war in order to protect it from demonic attack, Arthur eventually meets Chief Arrow's team of Supernatural Hunters in Oregon, where they were investigating the murder of a bigfoot.
The Hunters come to suspect his identity as they learn of connections with Annette Strong's werewolf pack, which was known to have coordinated with a demon. Forced to reveal himself but still unable to fully trust the team, he warns them not to go to Yellowstone National Park, where he and the werewolf pack were protecting an important magical tree core. However, when the core is stolen by the hands of one of the queen's supporters, he resolves to fully explain the history of the demons to the Hunters as soon as they are afforded a mind protection spell.
Finally able to reveal his mission in protecting the keys to the demon queen's cage, Arthur provides continual support to the team, both with his vast supernatural knowledge and his immense demonic powers. But when he disappears from a crucial meeting of a supernatural alliance against the demons, the Hunters fear it may be too late to rescue him. (Full article...)
Recently featured: Ad Astra • Rupert Winchester • David Jones
How to help
Not sure where to start?
Feel free to ask any administrator about any issue or question you might have.
If you are new to wikis, this tutorial might help you get started.
Take a look at the wiki's list of recent changes to see what people are up to.
Adding content
Before contributing to this wiki, we recommend you to read our rules and guidelines to ensure that you have a wonderful editing experience here.
Be sure to familiarize yourself with the wiki's editing style.
Talk and more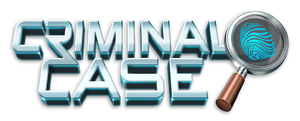 Quote of the moment
"

And you fell for it hook, line, and sinker! It's all been such fun, I'll almost be sad to see the demon queen destroy you!

"
Statistics
Since our creation in March 2013...
...275,592 pages have been created.
...2,905 articles have been added.
...547,110 edits have been made.
...45,487 files have been uploaded.