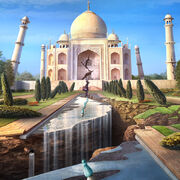 South Asia is the fourth region of the World Edition of Criminal Case and features Cases #19-#24. 
The Bureau goes to send help to the victims of a major earthquake near New Delhi with the epicenter directly under the Taj Mahal, as detected by their satellite.
For a full list of the cases in the game, see Cases.